FREQUENTLY ASKED QUESTIONS
HOW DO WE RESERVE OUR WEDDING DATE?
---
Send us an email with your wedding date, your information and the package options you are interested in. We will send you a proposal that you can accept and sign. A 50% non-refundable retainer is required to book Full Frame Productions for your wedding day with the remaining balance being due 1 month before your event.
---
MAY I CHOOSE MY OWN MUSIC FOR THE VIDEO?
---
Unfortunately not. For both creative and legal reasons, we have full control over the music selection for your film. Our choice in music plays an integral role in your film; it allows us to set a particular mood and pace of your film. Not only do we have a better perspective on the 'flow' of your wedding day, but we always also utilize properly licensed music that's included in your package. The music used in your film is 100% copyright clear, meaning it is not breaching any copyright infringement laws. In the early stages of your booking, we will ask in your consultation what music has a deep meaning for the two of you and will take this into serious consideration when selecting the soundtrack for your film. Additionally, all the beautiful films you have seen on our website, we have personally selected the music, and the newlyweds absolutely love our music selection!
---
HOW LONG DOES IT TAKE TO RECEIVE MY WEDDING FILM?
---
We don't approach any of our films with a one-size-fits-all templated approach. As our editing process is highly creative and time-consuming, we aim to have your cinematic highlight films to you within 12 weeks of your wedding day, however, this is only a guide as we're not willing to compromise on quality. Additionally, editing our wedding feature films requires us to put in a lot more time to tell your wedding story perfectly. Depending on the season, we generally deliver a feature film 4-6 months after your wedding. We will keep in touch throughout the editing process so you're in the loop and up to date with our time schedules.
---
WHAT IS A SAVE THE DATE VIDEO?
---
A save-the-date video is a unique and interactive way to not only let your guests know when you are getting married but also share more of yourselves as a couple. Instead of sending out invitations, we inform your guests through a cinematic short video with the purpose of informing your guests of your wedding date. Every couple wants their wedding to be both personal and unforgettable, and a save-the-date video is a perfect way to make both your personalities shine! Feel free to check out some amazing examples here: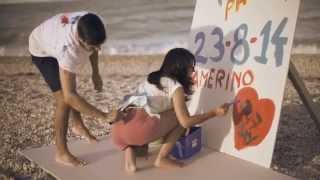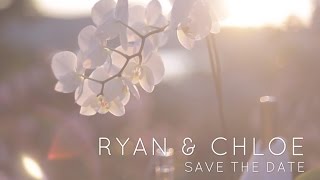 ---
CAN I REQUEST A MODIFICATION AFTER RECEIVING MY FILM?
---
After receiving the final edit, all of our films come with 4 hours of free edit revisions. For the process to be most efficient, we kindly ask our clients to mark the timecode with the revised comments, and put all requests into one document and send it to us. The more specific your description is, the better.
---
WILL YOU HOST OUR WEDDING FILMS ONLINE?
---
Absolutely! Every one of our films is available on your custom Full Frame Productions page (here is an example). If you have ordered any add-ons, they will also appear there as well. You can share your private link with anyone including your family and friends. Best of all, all your wedding videos online are in UHD 4k. (Ultra High Definition)
---
WHAT TYPE OF EQUIPMENT DO YOU USE?
---
When you invest in Full Frame Productions for your wedding cinematography – you deserve the absolute best. We have invested in state of the art cinema-grade production equipment that gives your wedding a cinematic and Hollywood look. More specifically, we use Canon C500MKii and 1DXMKiii cameras paired with Canon L series lenses. We also use professional grade audio equipment, Readyrigs, gimbals, lighting, and monopods. We pride ourselves on our commitment to owning a diverse mix of high-end equipment that ensures your wedding film is on the cutting-edge.
---
DO YOU ALSO OFFER A WEDDING PHOTOGRAPHY SERVICE?
---
Yes! Our wedding photography is amazing. What is even more amazing is that we work perfectly together as a team. Instead of competing for shots, we complement each other, creating exceptional photographs and extraordinary films to make your story truly and unforgettably yours. Our photography package includes a veteran wedding photographer and unlimited photos with 50 being professionally edited.
---
DO WE NEED TO PROVIDE FOOD FOR THE FILM MAKERS?
---
We do ask that you provide a meal for us as we will be with you for sometimes up to 12 hours, so we request that there will be a meal available for us on the day. If you ask the venue about staff meals they usually have an option at a reduced rate!
---
WHY SHOULD WE HAVE A FILM MADE BY YOU?
---
Everybody knows of 'someone' who will make them a 'video'. Everybody also knows a company that does a good 'cheap' video. At Full Frame Productions, we don't do things in halves, and we certainly don't make sub-par productions. We don't have wobbly cameras, poor audio or rushed edits. You get a full scale professional graded production, and the end result is a cinematic film polished with quality and passion. Throughout the production, we keep our personal approach whilst maintaining an extraordinary level of service.
​
With a strong background of Film & TV, the filmmakers at Full Frame Productions Wedding Films have a decorated history of producing creative content at a very high standard. We are used to using our skills to oversee the entirety of commercial projects from concept, right through to completion and delivery. The bottom line is that we don't hire videographers, we hire cinematographers and filmmakers alike so we can tell your story the way it was intended to be told. The best part about it all, your film is completely unique. We're looking forward to telling your story!
---
WHAT IS A SOCIAL MEDIA TEASER?
---
Our wedding social media teasers create an air of suspense and anticipation for the upcoming release of the main wedding film. The edits are short and punchy without revealing too much from the main film.
---
CAN WE CUSTOMIZE YOUR PACKAGES?
---
Absolutely! All of the packages on our website are customizable. For example, you can choose our Silver package, but add-on a feature film upgrade and a drone pilot.
---
DO YOU OFFER AERIAL DRONE FOOTAGE?
---
We sure do! Our drone pilot is fully licensed and Transport Canada Approved and we are fully authorized to fly it for our films. Our drone will provide your film with the final touch of amazing cinematic views and unique aerial perspectives. Please keep in mind the use of drones at your wedding is subject to an aerial assessment. Heavy winds, fog, snow, low visibility, temperature, or rain can all ground a drone. The airspace matters too. Some areas are no-fly zones, for example, if you're getting married close to an airport or major cities. We reserve the right to refuse drone service if conditions are deemed to be unsafe, although we will try our best to shoot in-between periods of rain. (We have in the past!) The couple is responsible for acquiring any required permits for the location(s). We will discuss with you before the event which locations and moments will best suit for aerial filming.
---
CAN WE BUY THE RAW FOOTAGE?
---
Most certainly! Raw footage is available for sale up to 3 months after the wedding. You will receive a hard drive full of ALL of the footage we captured on your wedding day, unedited. 1TB hard drive included. Please note that our raw cinema files can be very large and have a very 'flat' and de-saturated look to them. This is due to the nature of how our cinema camera's record in 'Raw' formats to capture as much detail as possible. Take a look at the image below to understand it a bit better. On the day we film many, many, many 5-30 second short clips from a lot of different angles. There isn't a separate camera continuously recording the entire day in one seamless shot. We will spend weeks sorting through sometimes over 1,000 short clips, weaving and dovetailing them together to form your wedding films. When you book us you're paying for a particular creative style and the raw footage is only half of the job. Our business and passion are to craft wedding films that reflect your style and story, and that includes our entire filming and editing process. If you're interested, we can also supply you with a footage album film – this is all of the usable clips which didn't make it into your other films – they have the original audio attached and have also been color corrected. The footage album is the perfect way to see all the unused but interesting parts of your day without having to wade through hours and hours of raw footage.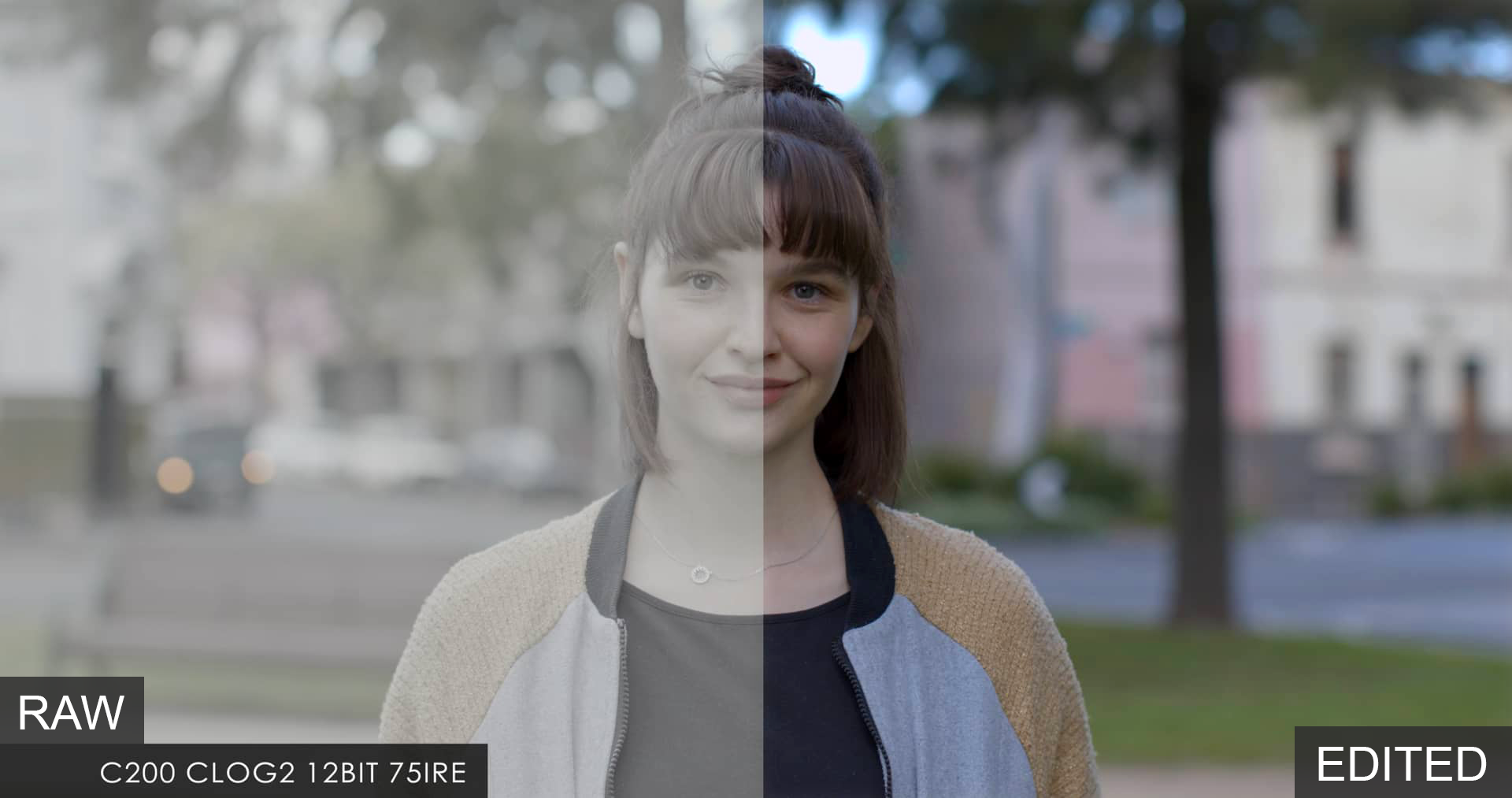 ---
WILL THERE BE ANY LICENSING OR COPYRIGHT ISSUES?
---
If there are any live performances at an event, we ask you to confirm beforehand whether you have permission to film them and/or if a license is required. We also ask that you confirm with the wedding and reception venue allow filming and/or if a license is required.
---
DO YOU MEET US BEFORE THE WEDDING?
---
Absolutely! What's your favourite café? We encourage all of our couples to catch up for a chat over coffee (or Google Meet/Phone) before we lock things in. Our experience has taught us that the more we get to know you and the more comfortable you feel with us the better your wedding film will be.
---
WHAT'S THE DIFFERENCE BETWEEN VIDEOGRAPHY AND CINEMATOGRAPHY?
---
A Wedding Video can be created by anyone with a second-rate video camera and amateur editing skills. A Wedding Film is made by professional cinematographers, such as Full Frame Productions, who graduated from film school and have extensive experience in the wedding film industry as well as the corporate film industry. Our equipment is state of the art and our editing skills are second to none.
---
CAN I CHANGE THE HIGHLIGHT FILM TO A LONGER VERSION?
---
Absolutely! Instead of the Highlight Film, you can upgrade to a Feature Film in our add-ons for an additional cost. This can be changed even after your wedding has been filmed!
---
DO YOU OFFER DESTINATION WEDDINGS?
---
We sure do! Ask us about our special pricing for destination weddings.
---
WHAT IS RAW FOOTAGE?
---
Raw footage is the unedited video and audio captured throughout your wedding day straight out of the camera. The raw footage we provide you with is exactly what we would be using to edit a wedding film for you. Feel free to add on "RAW footage" into your package. We'll give you a hard drive full of ALL of the footage we captured on your wedding day, unedited. 1TB hard drive included.
---
DO WE GET ANY PHYSICAL COPIES?
---
Most certainly! All of our packages above Silver come with custom made USB drives loaded with your wedding film and any other add-ons you've selected. (If you've selected the Raw footage add-on, you will also receive a 1TB hard drive full of everything we shot.) The USB drives we offer are 100% handcrafted, personalized, engraved and come in a walnut box set. Some box sets also have the option to include up to 25 of your photo's. Our personalized USB sets make a fantastic gift for family and friends. Feel free to take a look at all the different options we offer below!
---
WHAT ARE YOUR PAYMENT TERMS?
---
To lock in your wedding day a non-refundable retainer of 50% is required to secure your wedding booking with us. The next installment of 50% is due 1 week before your wedding day. Deposits serve to lock the date for your event so that Full Frame Productions does not book any work that would conflict with our involvement. We accept Cheque, PayPal, and direct bank transfer. Please contact us for more details.
---
DO YOU OFFER SAME DAY EDITS?
---
It's a cool concept but unfortunately not something we do. The creative process we apply to your wedding film is something we spend weeks and sometimes months working on. To pull off the same day edit we would need to compromise the creative process and squeeze your stunning day into a template, sacrificing quality and wow-factor. We promise, your final film will be worth the wait!
---
DO YOU USE CONTRACTS?
---
Yes we do. It is standard practice for professional wedding film studios to ask clients to sign contracts. This is to protect both parties and clarify exactly what is expected from the couple and what services Full Frame Productions will provide.
---
---
Below you will find a range of questions which we are frequently asked. If you cannot find the answer to your question here, get in touch and we will do our best to answer your question!